Welcome to the Shop!
Student Solo
$ 58 / year
SELF-STUDY STUDENTS ONLY!
Includes 1 seat for one student. No classroom or teacher is included. Monthly terms are no longer available.
NOTE: We will soon stop selling directly to students. We will instead refer students to our network of teachers. This will of course NOT affect any purchases you make now.
Certification included
Teacher Plus Class
$ 18 / month
TEACHERS ONLY!
Includes 1 Teacher account plus FREE accounts for your students (max 25 at any one time)
NOTE: We are planning to launch a "teacher directory" in the near future. We will offer (optional) free referrals for students in your area.
Certification included
30-Day Money Back Guarantee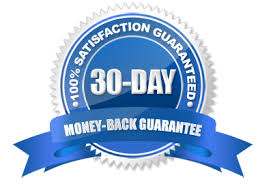 We offer a 30-day money-back guarantee for all online sales.
If you are not satisfied, simply contact us and get a refund.
We offer free support by email on all plans
.
FAQ (Frequently Asked Questions)
Is there a DEMO VERSION?
Yes. The DEMO VERSION is what you get for FREE when you register. It includes two complete units. This is a great way to test the program before you buy it. It's just like the full version except of course there are fewer units.
When do I get charged? How do I pay?
At checkout there is an option to make a "one-time payment" or "start a subscription". Available time periods are currently "1 month" or "1 year". Full refunds are available for the first 30 days of any item ordered online.

You can pay using Stripe (Visa, MasterCard, etc) or PayPal automatically on the site. If can of course pay offline by bank transfer but you need to make a minimum order of one year (no monthly payments).
What's included in the STUDENT VERSION?
The Student or "self-study" version includes all activities. However, the Writing and Speaking activities will not be graded. Instead students will be shown both good and bad examples from other (anonymous) students. Certification is still included in this version and is fully automated.
Why is no teacher included in the STUDENT VERSION I want a teacher!
We understand, yes. But we sell the majority of our licenses (which is how we pay our bills) to schools and therefore we don't want to compete with our customers. So we don't offer classes directly to students. We are planning a "Partner Program" in the future where we refer students to existing schools who already use our program.
What's included in the Teacher version?
The Teacher version is of course, for teachers. It includes everything from the Student version plus the ability to create classes and enroll your students for FREE. Teachers can manually grade the Writing and Speaking activities. Students can even redo their attempts and improve their skills and grades.
What's included in the SCHOOL VERSION?
Schools have specific needs above and beyond that individual teachers and students need. The School version includes everything from the Teacher version plus the ability to add and manage multiple teachers and classrooms.
What's included in the Enterprise version?
The Enterprise version includes everything from the School version plus the ability to cobrand with your own marketing materials, logo, domain, etc.
How do I get a receipt?
You can see all your receipts by logging in navigating to My Account -> Account. If you provided a valid email when you registered, you should also get receipts by email from either Stripe of PayPal on a monthly basis.
What happens when my time runs out? Does my account get erased?
No, we don't delete anything if your subscription runs out. You can start and stop at any time.
Is Certification included?
Yes, certification is included in all editions, and acts as "proof" that a student has completed the course. A PDF can be downloaded and printed by the student. A QR code is generated so that the certificate can be verified by a 3rd party.
How do I delete my account?
Sign in to your account and select My Account -> My Profile from the top menu. Scroll to the bottom of the page. You will see a red button to delete your account. If you click this button, all your personal information will be erased and completely "forgotten" by our system. This is a GDPR-compliant solution which cannot be undone.
Product Versions
Student Version
SELF STUDY - Students can complete all activities on their own without any teacher participation, including certification.

Teacher Version
CLASSROOM READY - Students are included FREE in all plans. Teachers can put students in virtual classrooms, grade their writing and speaking activities, and track their progress.
School Options
We have special versions for companies and schools who need their own branding, logos, etc. Please contact us.
Contact us
Not sure what you need? please email us and Get a quote

Custom units (coming in 2021)
Teachers will have the ability to create custom units.
Powered by English4Work.com
We use our own proprietary software framework to power our language learning courses.
Try it now for Free
All our courses have at least one free unit when you register, no credit card required!